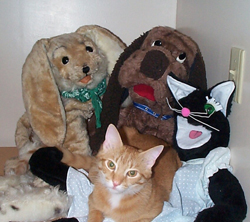 Pup-pets Helping Shelter Animals
(Scroll down to control to turn off music to
Stand Like a Tree
.)
Cheryl Falkenburry performed as a ventriloquist/puppeteer for over 30 years.
She spread her humane education message from England to Japan, and all over the U.S.
Cheryl is now retired, but feel free to use any of the ideas on this site to continue to spread humane education messages.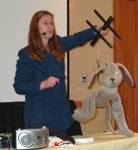 Cheryl Falkenburry speaks at the
2005 Conference
Association of Professional Humane Educators

info@centerhillschool.com
Stand Like A Tree: Lyrics by Cheryl Falkenburry,
music and recording by Full Circle.
Right click control to download song.
Please use freely to help spread the word about dog bite prevention with children.
Stand Like a Tree Dog Bite Prevention Song

Click on an item below to learn more.




Contact Info:
Cheryl Falkenburry
Cheryl's Phone: 434-591-6113
info@centerhillschool.com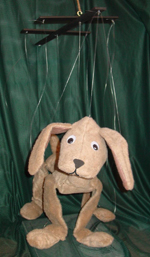 For Humane Educators
(Click on titles below)
(Download Adobe Reader for free on www.adobe.com)
Puppet Scripts
(Click on titles below)
Think Before Getting a Pet (PDF)
Making a Hand Puppet from a Stuffed Animal (PDF)
Making a Marionette from a Stuffed Animal (PDF)
(Great for making a dog to practice dog bite prevention skills. The dog can walk around the room while children stand like a tree. See instruction booklets and Stand Like a Tree song below.
Rags to the Rescue, The Humane Education Dog is a kit formerly made by Center Hill School for Caring For Creatures thanks to a grant from the ASPCA. There are a few kits left which include the Rags marionette, instructions, and a CD containing the song Stand Like a Tree. We are no longer making these kits, but since we feel the information contained in them is so important, we have posted as much of it as we can on this website.
On this page are links to the written instructions, the I Quit Song, and the Stand Like a Tree recording. Using the above instructions for making your own marionette from a stuffed animal, you can begin to use this fun, instructional method to reach students in your area.
Please send any inquiries about the availability of Rags kits or questions on instructions on this page to:
info@centerhillschool.com

Rags, the Humane Education Dog, Performance Instructions

Words to NAAHE's I Quit Song, a fun Spay/Neuter Song